The Future is Bright
At A1Supercars, we strive to provide the most advanced, high-quality automotive products while keeping an eye on the future. We understand the importance of sustainability and are dedicated to making a positive impact on the environment.
Our partnership with top industry brands such as Prior Design Germany, 1016 Industries, Ryft, DME, 7 Design House, Renegade Design, Z-Performance Wheels, and Zephyr Polishes, allows us to offer the latest in cutting-edge technology and design.
Our commitment to quality is reflected in our use of genuine carbon fiber and forged carbon fiber products, ensuring durability and performance for our customers. We strive for customer satisfaction, and our goal is to provide an exclusive and superior shopping experience.
Together, we can pave the way for a brighter future.
What Sets Us Apart
At A1Supercars, we believe in offering our customers a truly exceptional experience. That's why we carefully select each and every product that we offer, ensuring that only the highest quality items make it onto our shelves.
Our commitment to quality extends to every aspect of our business, from our exceptional customer service to our timely and accurate deliveries. We strive to provide our customers with the best possible shopping experience, and we take pride in our ability to consistently meet and exceed their expectations.
SSL Secure Checkout Servers
The Most Exclusive Automotive Accessories
Top-Notch Customer Service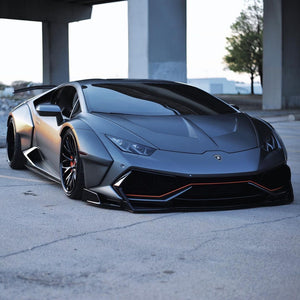 Prior Design LP610 Widebody Aero Kit for Huracan
Sale price Price $19,345.00 Regular price $32,246.00
Tax included.
Shipping
calculated at checkout.